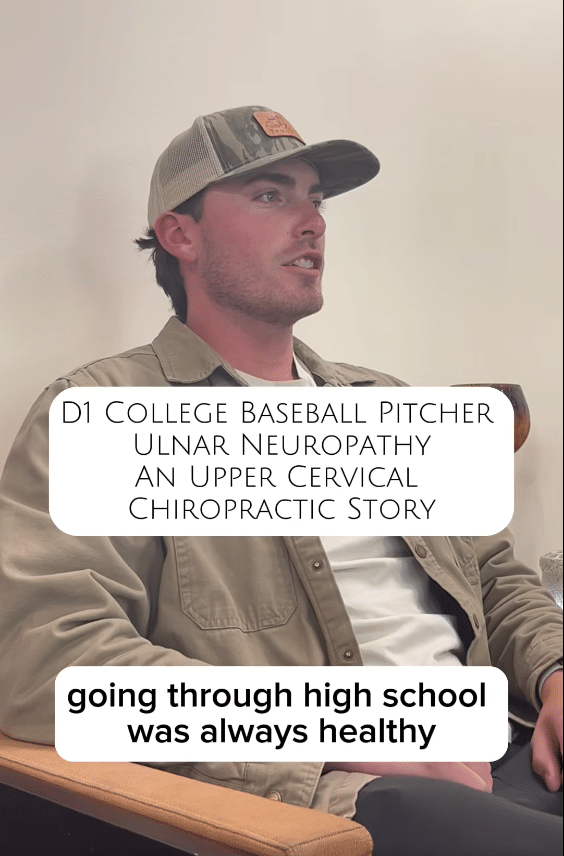 "As a college baseball player, after my elbow surgery my velocity off the mound dropped by over 10 mph. I worried that it might be time to hang it up because no mlb team would select a right hander throwing 80-84 mph. Even after my surgery the nerves in my forearm and elbow did not feel the same and I could not throw off the mound or workout proper like I use to. After just one visit with Dr. Chris, who was also a former college pitcher, the nerves that use to hurt if they were touched did not affect me anymore. I began to feel normal not only while lifting but throwing as well. I just finished my 7th visit with Dr. Chris and my velocity is already back up above 90 mph again and I'm almost back to where I was thanks to Dr. Chris. Dr. Chris has 100% without a doubt put me back into a position to chase after my dreams of playing professionally."
Learn more about Josh's story here.
"I had a head /neck issues resulting from a fall. My first adjustment was the end of May. It changed so many thing for me. I quit having bone crushing head aches and got to a place where I was no longer anticipating being in pain. Over the last 5-6 yrs pain had become a constant for me. The fall made everything worse.
Today after two visits weekly I have "held" my adjustment and experienced joy, better sleep, pain free days and less brain fog. I would highly recommend Dr. Chris and The Specific."
"Nature needs no help, just no interference."
– B.J. Palmer